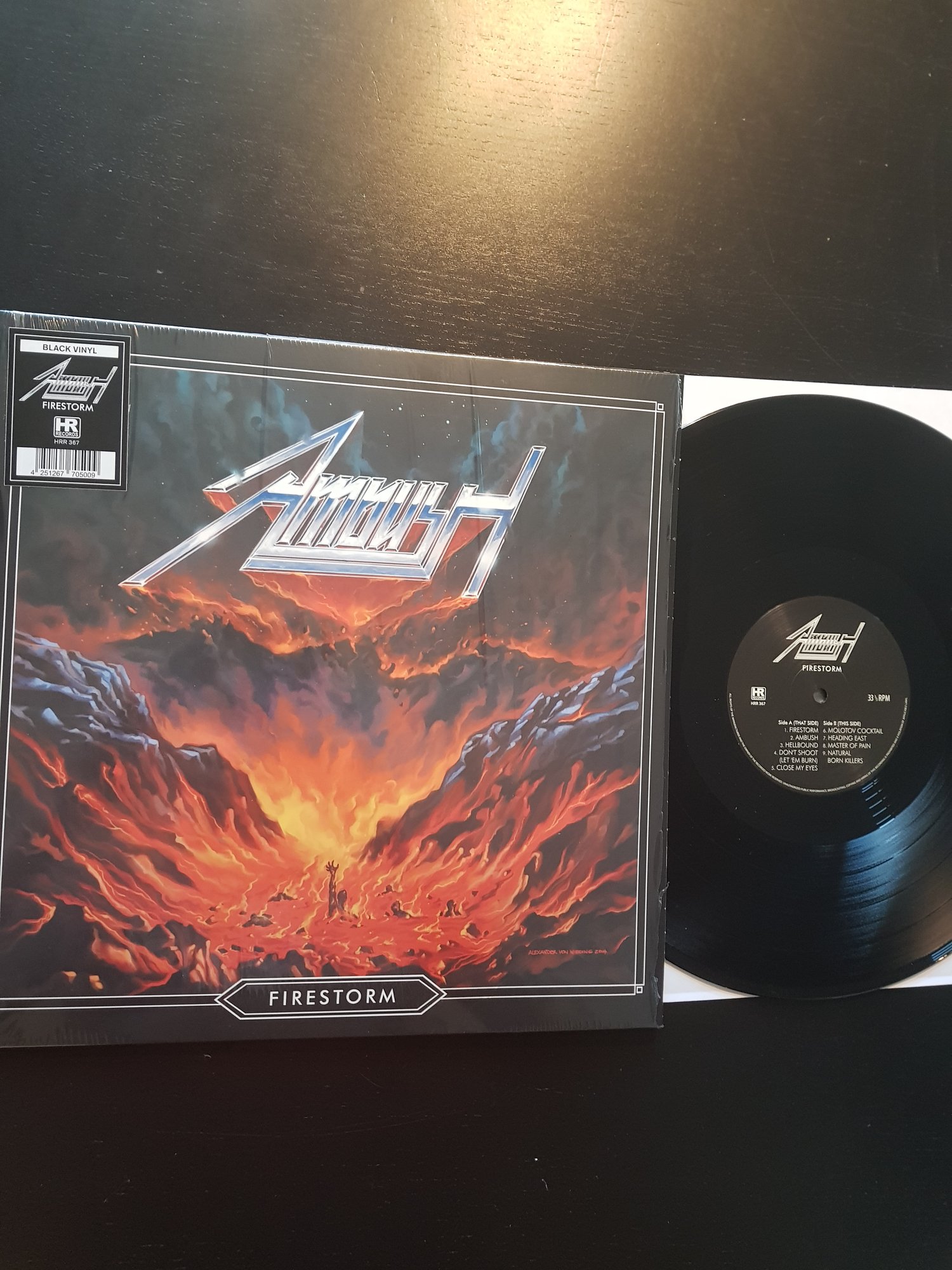 Side A:
Firestorm
Ambush
Hellbound
Don't Shoot (Let 'Em Burn)
Close My Eyes
Side B:
Molotov Cocktail
Heading East
Master Of Pain
Natural Born Killers
(Products will be packed and shipped in within 1 or 2 weeks time. Ambushmerch renounce responsibility for lost packages. As a customer you can always send us an email both here on the site and to the email: ambushmerch@gmail.com). 
Thanks Killers!